Founder's Message
Welcome to the FutureGrow Academy!
Welcome
Dear parents and friends,
Welcome to the FutureGrow Academy! This booklet is to provide you with all the important information you need to know about us.
FGA is set in a purpose-built Early Years environment with a unique STEM (Science, Technology, Engineering and Maths) lab, catering for children aged three to six years. We are a multicultural international big family who take pride in the deep learning opportunities with abundant sensory stimulation available in both indoor and outdoor settings. Learning areas and resources are carefully planned and created to enable our children to lead their own learning, follow their interests as well as collaborate with their peers in solving problems. At FGA, we believe the environment is the third teacher which encourages children to become active and motivated learners who develop into competent and confident young people.
FGA will adopt the well-regarded Project-Based Learning (PBL) approach and incorporate the globally well-known Caltech STEM course which integrates arts education to form a unique "STEM+ART" curriculum. FGA practitioners will base their practice on the best of Early Years education systems from the UK, California, Singapore, Hong Kong and China and work within the expectations and standards of the Early Years Foundation Stage (EYFS) from the UK and the Desired Results Developmental Profile (DRDP) from California. Child-led learning and play-based exploration underpin our bilingual and project-based approaches where learning is supported through purposeful and positive interactions, both in English and Chinese, with adults whose careful questioning, observation and reflection inform their daily practice as well as help children construct new knowledge, skills and dispositions.
At the heart of learning is language. FGA uses bilingual thinking as a foundation for inspiring our children and provides powerful opportunities to strengthen children's cognitive abilities through rich language exposure throughout the day. Strong thinking skills, increased ability to focus and reason as well as greater social and cultural awareness are all at the forefront of language acquisition.
We view all our school community as learners and through providing a broad and balanced curriculum, we aim to educate our children to become curious inquirers, reflective thinkers, open-minded communicators, risk takers and responsible citizens. We follow an educational programme which strives to nurture children with our core values and provide them with the qualities that will ensure their success in the world in the 21st century. FGA is the place where children will take their first steps towards the future.
Parents are children's first teachers as well as school's crucial partners for nurturing children. Parents' knowledge of early childhood education, expectations and parenting style may influence children's functioning in ways to be reflected later in life. FGA is a miniature of society, and a bridge between family life and social life. We encourage family participation in children's school life as it is essential for the success of early childhood education.
FGA places children's wellbeing as well as their health and safety at the heart of everything we do. It is an accommodating, caring, safe but stimulating setting which caters for children's developmental needs, stimulates their interest in learning and fosters balanced whole person development in the domains of ethics, intellect, physique, social skills and aesthetics. By these means, children will be well-prepared for life and become proactive, self-motivated and responsible global citizens as well as life-long learners.
On behalf of the staff, I welcome you to FGA. The future starts here!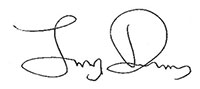 CEO and Founder
FutureGrow Academy
The Little Ubran Center Educational Group