FGA's well-designed environment benefits children's growth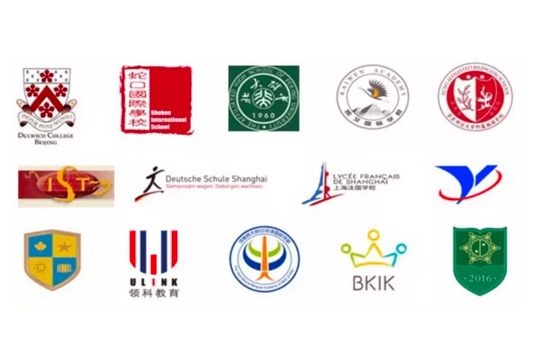 In the 1950s, the European modern theory of preschool education points out that "environmental education" plays a vital role in children's development. Similarly, the American contemporary preschool education theory of behaviorism also puts forward that environment is an important factor of influencing children's behavior and development.
The environment is not only the place where children can play and learn, but also the laboratory for children to enjoy their school life. Excellent environmental education can enable children to get more "free space", which is conducive to forming children's creativity and promoting children's development.
Environment is a crucial part of preschool education. With high attention to environmental education, FGA invited Virtuarch, a prominent Swiss Design Company with over 10 years in the field of school planning and project experience in China, especially in the educational projects, to build an attractive world full of "invisible textbooks" for children.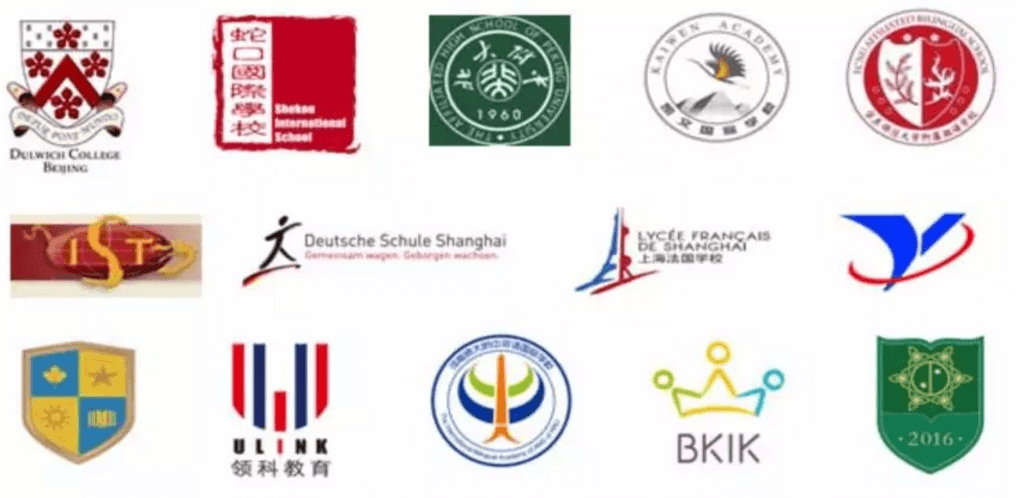 WHO is Virtuarch ? And WHY?
Virtuarch Architectural Design Consulting (Shanghai) co., LTD., has an international team of 70 people including professional designers, experienced engineers and project managers. It has gained rich experience in educational projects in China, having completed more than 100 school projects (kindergarten, primary school, junior high school, high school), among which there are many iconic schools, including Euro Campus, Dulwich College, Dehong Chinese International School, Harrow School , International Leadership Academy, Kaiwen Academy, American International School in Tianjin, Dalian, Shenzhen and so on. More importantly, Virtuarch specializes in providing innovative environment-friendly design solutions. From construction management of energy-saving materials to interior design and decoration, Virtuarch can provide a safe, reliable, healthy, comfortable working, living and learning environment for FGA.
The awards and honors they obtained: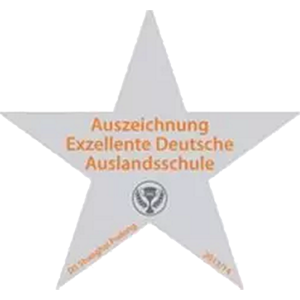 Exzellente Deutsche Auslandschule (German School Pudong)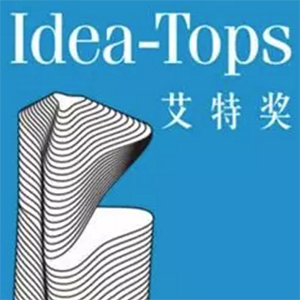 2014 International Space Design Award (German French School)
2014 International Space Design Award Shanghai (German French School)
What's the theme of FGA's environmental construction?
Based on STEM, themed with nature, science and humanities, FGA is committed to cultivating children's correct values and advocating education concept of science and natural mode. Under the primary principle to set up a kindergarten environment in line with its educational goal, FGA has fully integrated the three elements of nature, science and humanities into every detail in the planning and design of the whole school.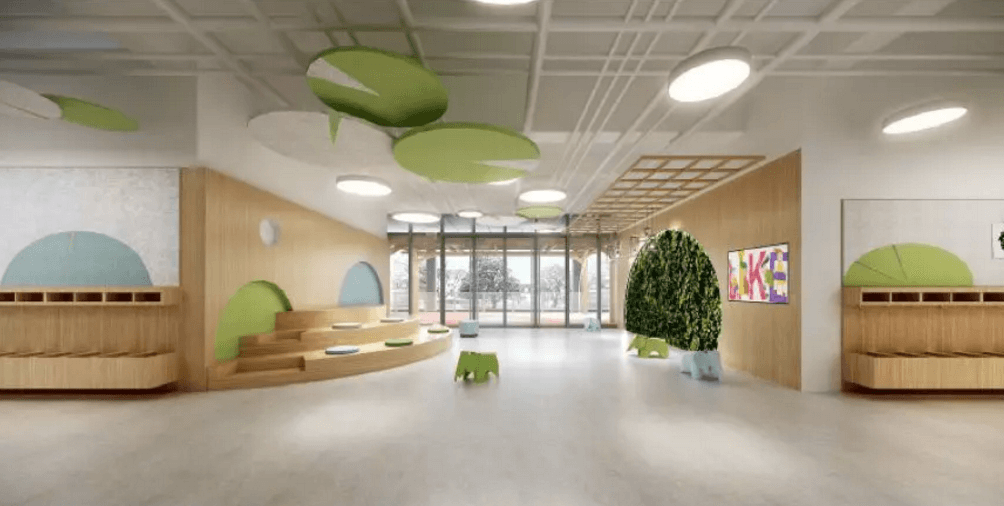 What benefit will such design bring to children's future growth and education?
In the education activities of the kindergarten, the environment has been regarded as a "hidden curriculum". Environmental education can help to build a healthy psychological environment for children, cultivate active participation and initiative, and learn and communicate spontaneously. FGA is designed for children to experience the joy brought by education in the environment, and improve children's happiness, sense of participation and learning awareness. In an unrestrained and safe environment, children's inner curiosity and seek for knowledge will be stimulated, increasing their creativity and potential, which lays the most solid foundation for their future.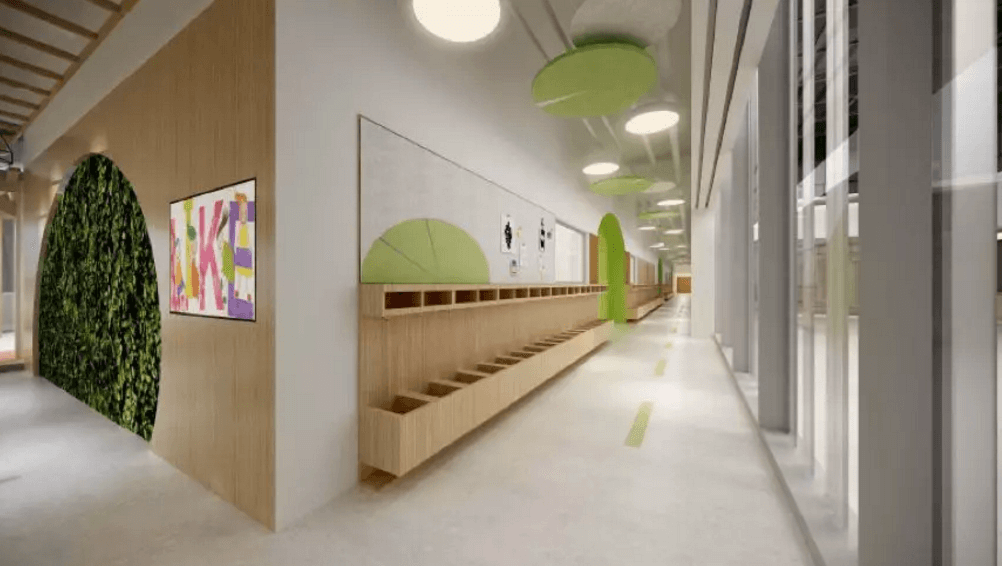 How do you integrate nature, fun, children's like and safety?
Educational space is an indispensable medium that integrates the four elements, which conveys correct messages by combining vision, touch and smell so as to achieve the perfect integration of the four elements.
Nature is regarded as the best teacher. Under the theme of "nature", FGA uses natural elements as the key tone. Wood texture and soft colors, coupled with natural plant walls, abstract lotus leaf top, corridors with log lockers, green theme metope and so on. The elaborate design let children feel the nature in the indoor environment, obtaining the joy of natural learning.
In the design of many functional spaces, FGA has increased the interaction between scenes. For example, small windows are designed into the shape of houses, which enlarge children's vision. The big windows bring children a sense of participation and feeling that "I am the little master". FGA believes that creating interesting and interactive environments that children like is the key of its design as well as the source of children's joy.
Under the principle of " children first", the design of corridors and classrooms use a lot of sticky boards which are to exhibit children's works for children to admire and learn, where they may find their favorite one. In line with children's perspectives, we establish a small world for children to learn together, adopting the open design to mobilize their participation and initiative and to integrate various senses with aesthetics.
In addition, each class will have its own relatively independent terrace, and children will have their own plantation and outdoor space. Under the premise of safety and hygiene, children can enjoy the natural air and have enough space for sports.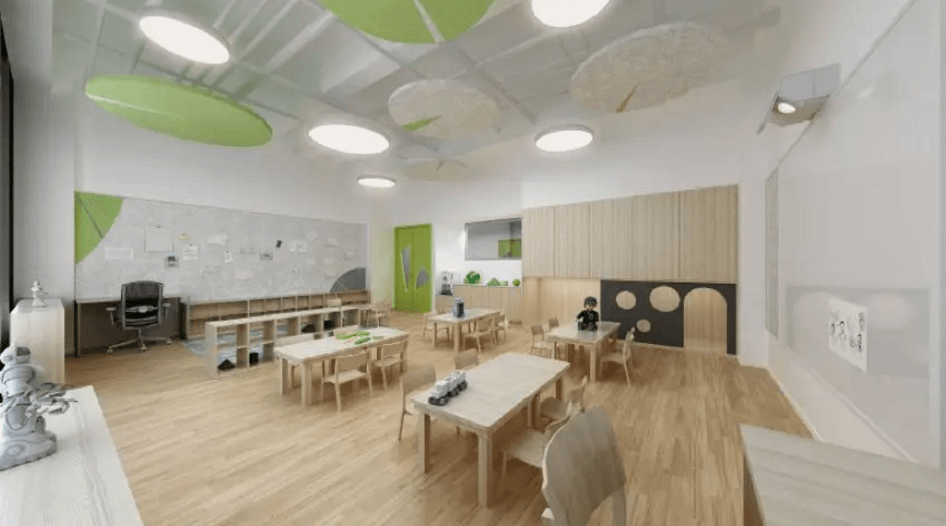 As an innovative educational institution, with reflection on the future education and sense of responsibility, FGA builds a children-centered happy castle which takes environmental education into account, letting children learn and communicate in a freer way, and sense and create in a more natural way. This charming castle full of "silent textbooks" creates a world that children truly belong to, where they can live and grow up happily.