FGA-A new standard of billingual education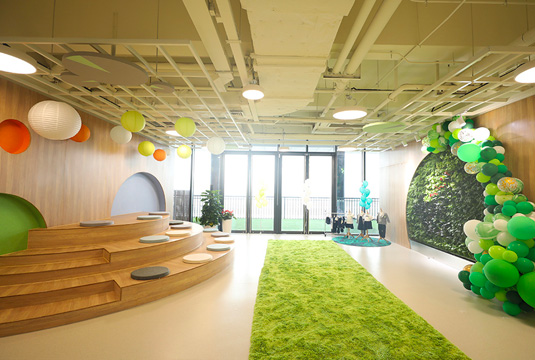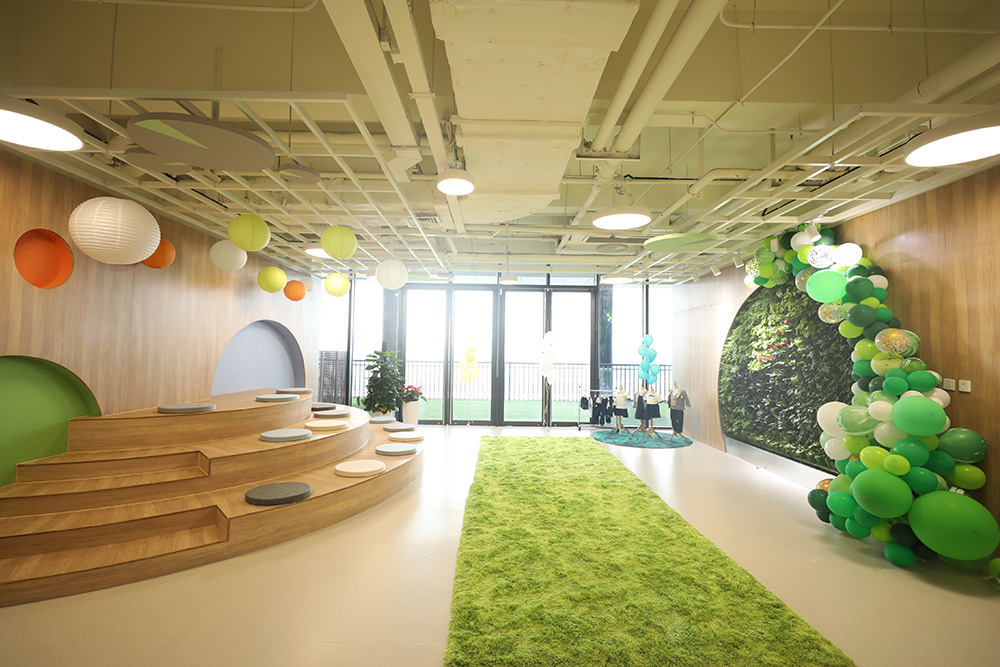 During the past weekend, FutureGrow Academy (FGA) held its very first Open House event, where FGA presented itself to the general public.
Due to the increasing requests from parents after successful Open House, we decided to offer more school tour opportunities within the coming weeks. Parents on waiting list can sign up for our school tour by scanning the QR Code below.
For an enhanced visit experience, please RSVP your preferred time.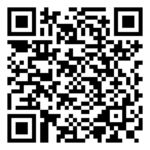 FGA school tour will be arranged based on the following schedules: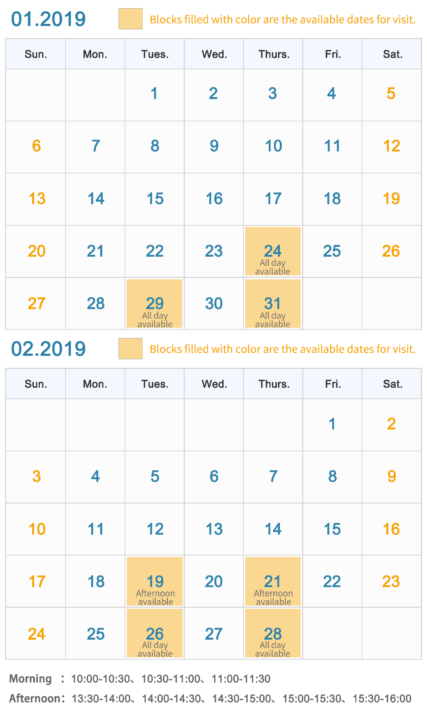 Integrated Immersive Environment Design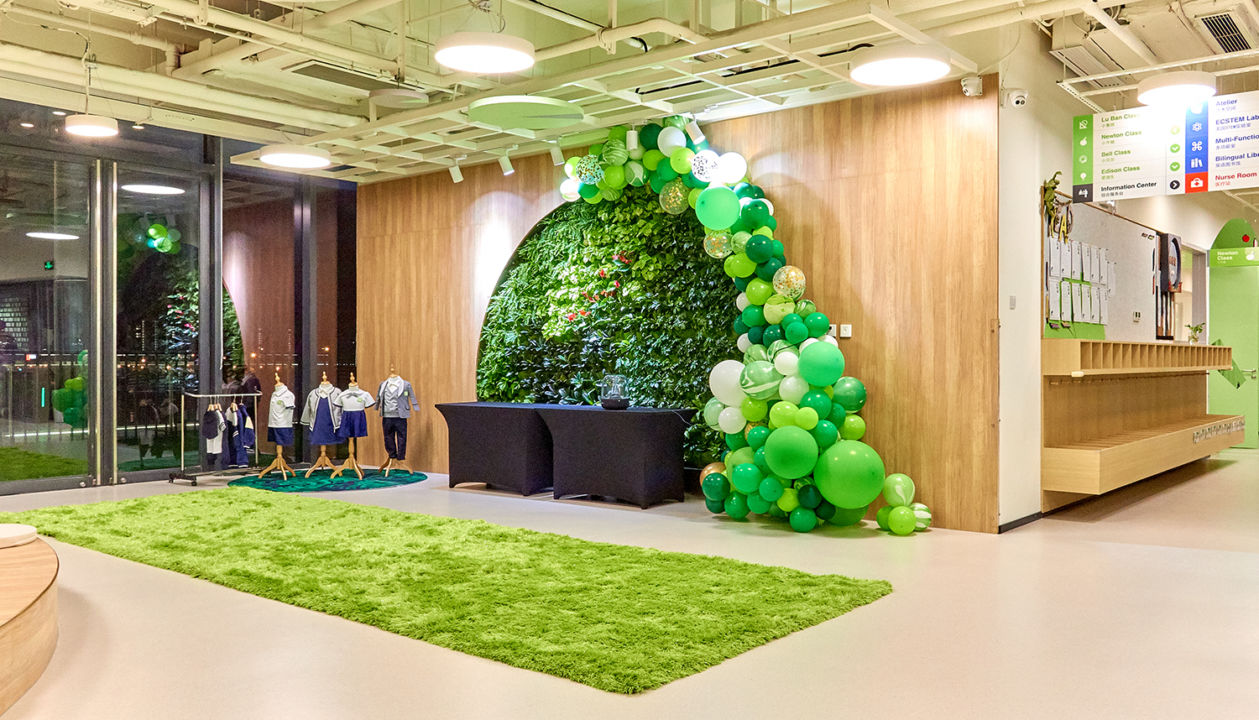 Based on our main colors of green and wood, combined with their natural warmth and soft line design, FGA transports you directly to nature.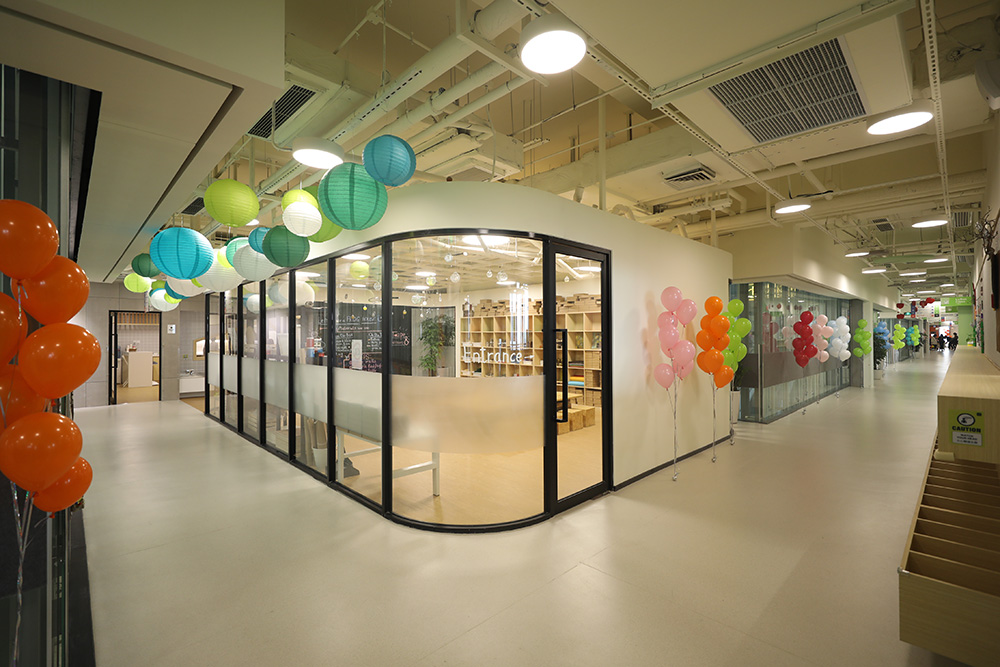 The full glass wall in the classroom and corridor not only amplifies the sense of space but also opens more communication windows for children. Imagine if your child walked past a transparent and tiny library, seeing people sitting in the library and reading; would he/she want to join in as well?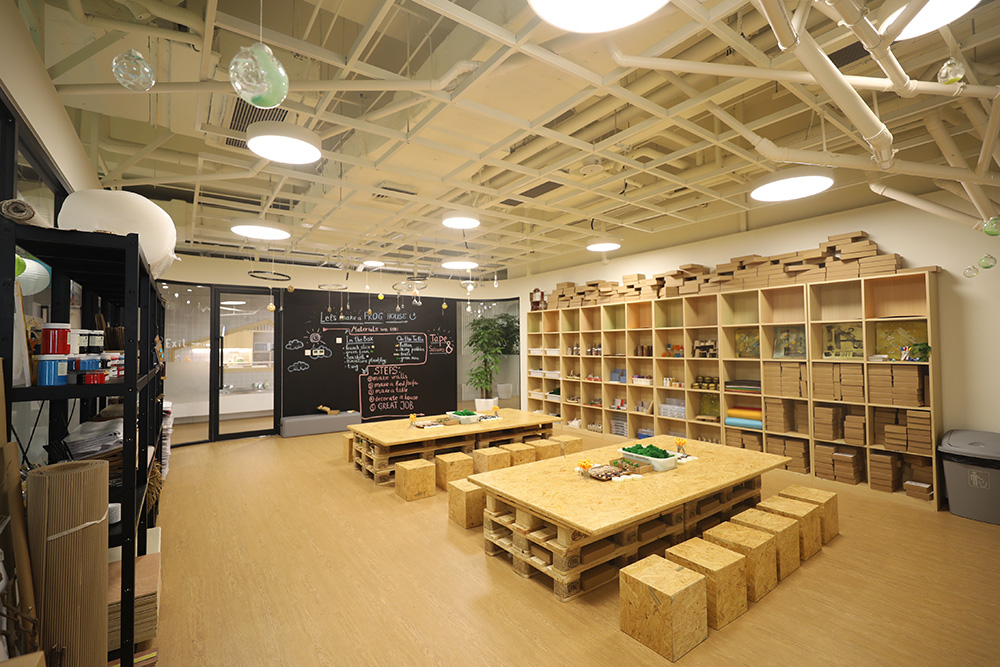 Based on the concept of "Atelier", Children's Art Space of FGA is equipped with wooden workbenches, a tree-like ornament made of white tubes and various graffitis. The strong art atmosphere will inspire children to explore their imagination and creativity.
The Overall Practice System of ECSTEM Academic Program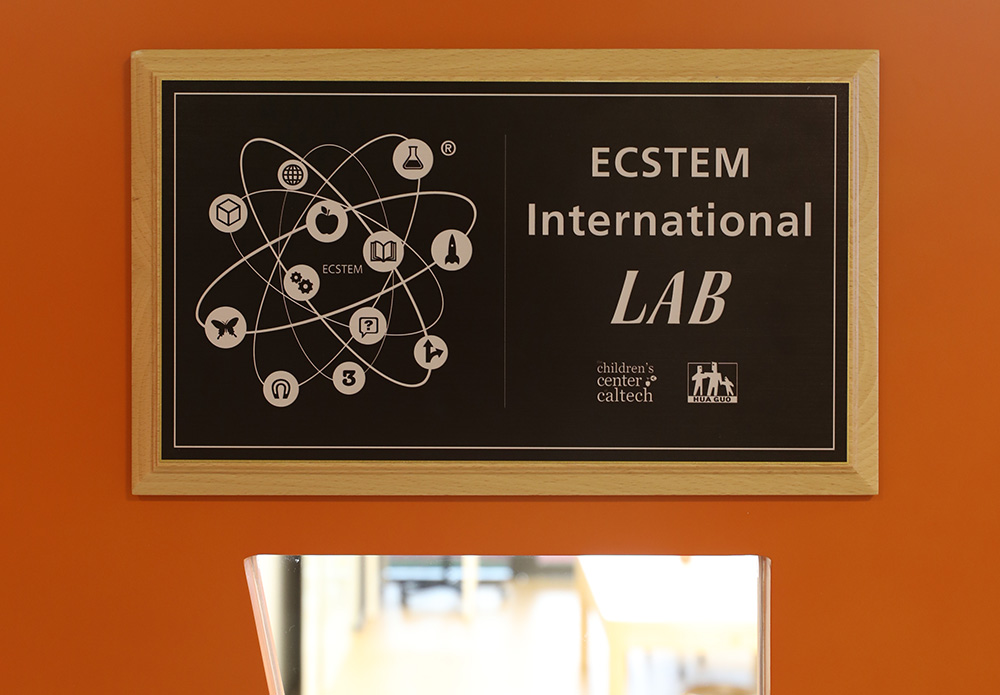 FGA fully applies the early childhood STEM program academic system certified by Caltech, which is equipped with a dedicated ECSTEM laboratory with corresponding courses and a complete ECSTEM academic system.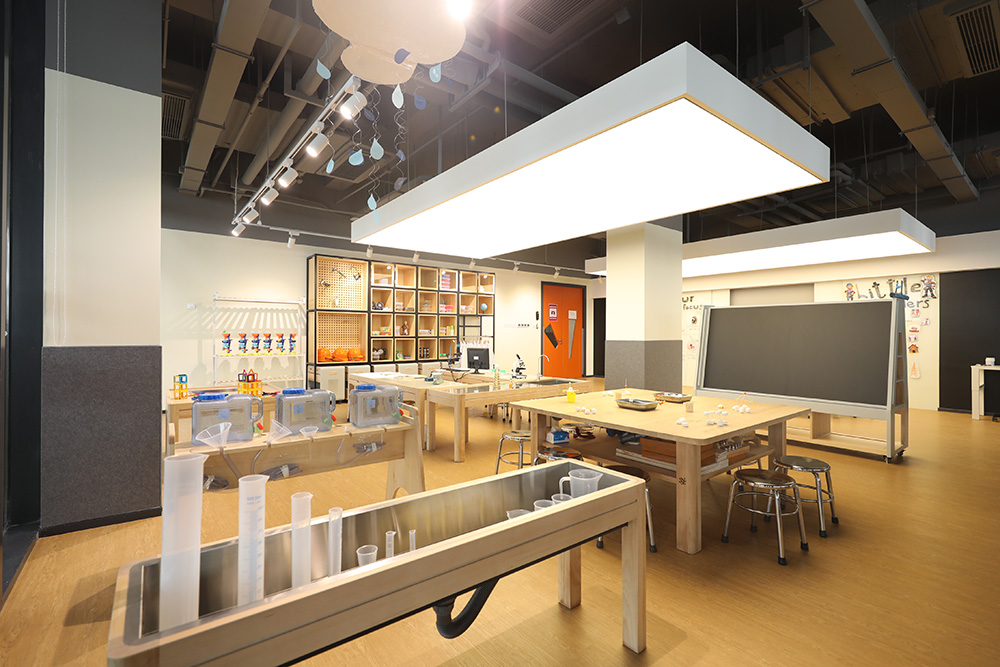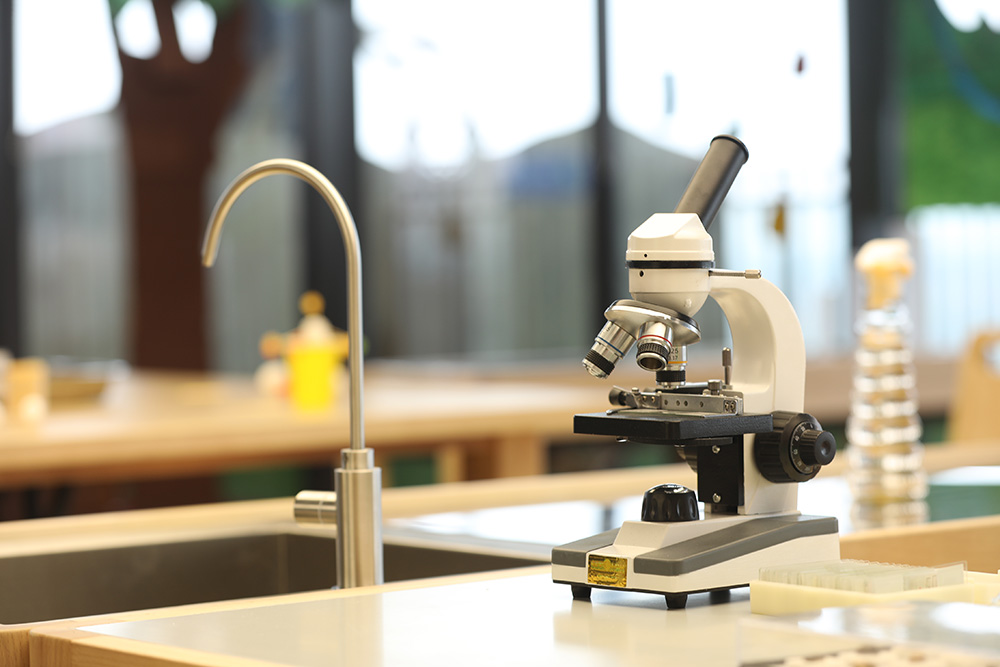 FGA believes that ECSTEM, as A more optimized thinking pattern with science, mathematics and languages as the main concepts will benefit children's growth if they start learning at an early age.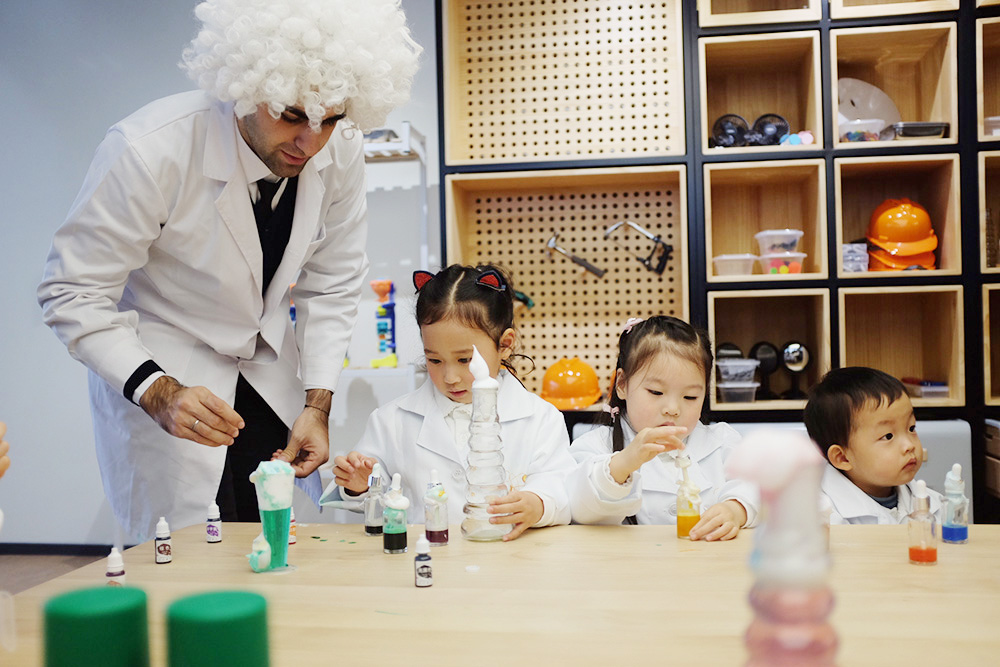 For 3-6 years old children, gaming takes up most time in their study. The practical system of ECSTEM adopts a more interesting way and more appealing tools, which conveys the core values of STEM to children, that is "Discover problems —— Design Solutions——Try to solve the problem with the knowledge of science, technology, mathematics, etc. —— Present solutions to all."
The Integrated Application of Indoor and Outdoor Space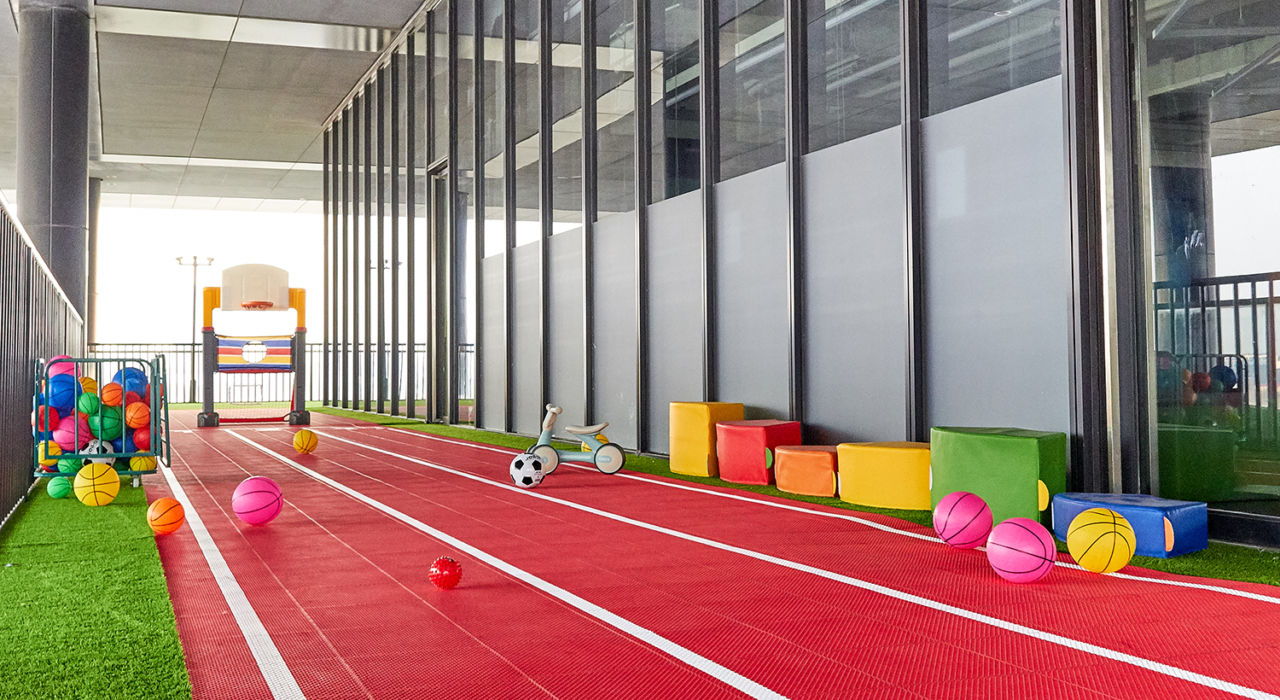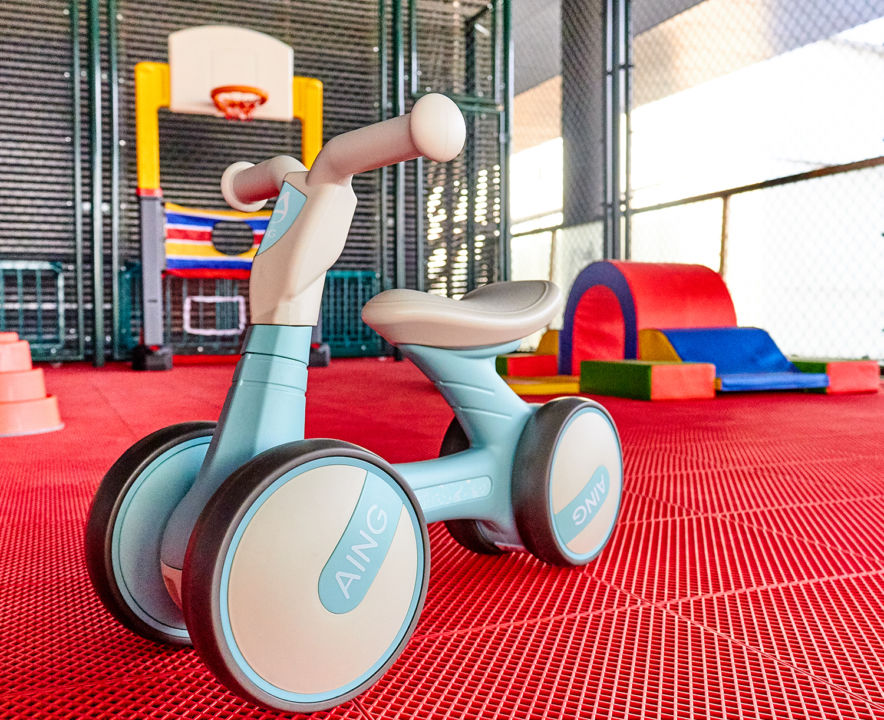 Unlike most kindergartens, FGA is like a "courtyard in the sky". The green outdoor activity space surrounds the whole campus.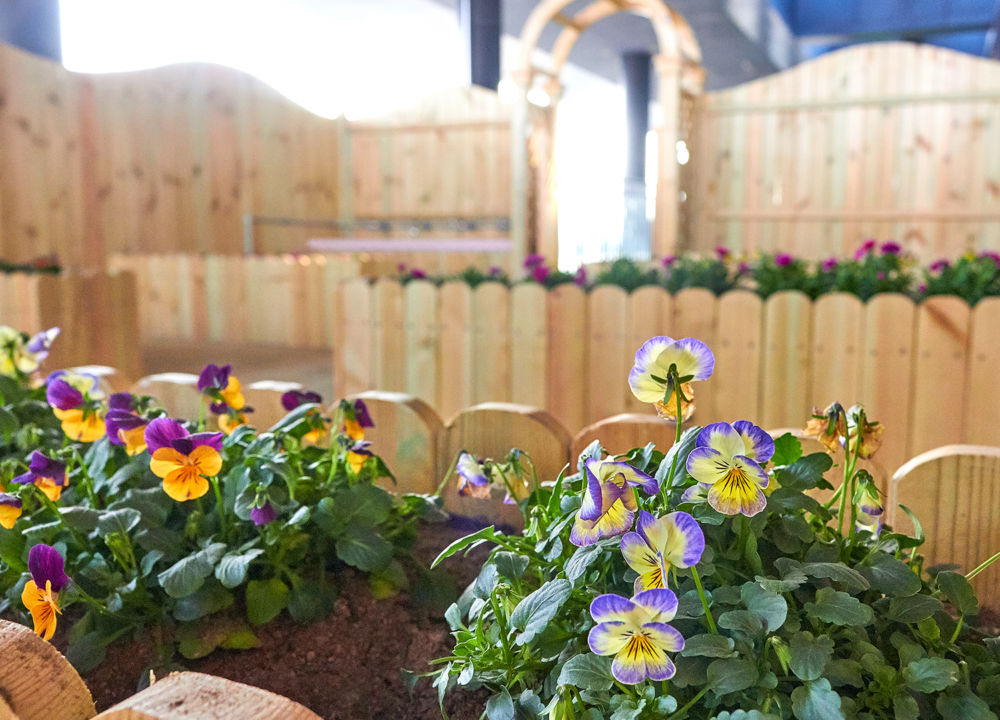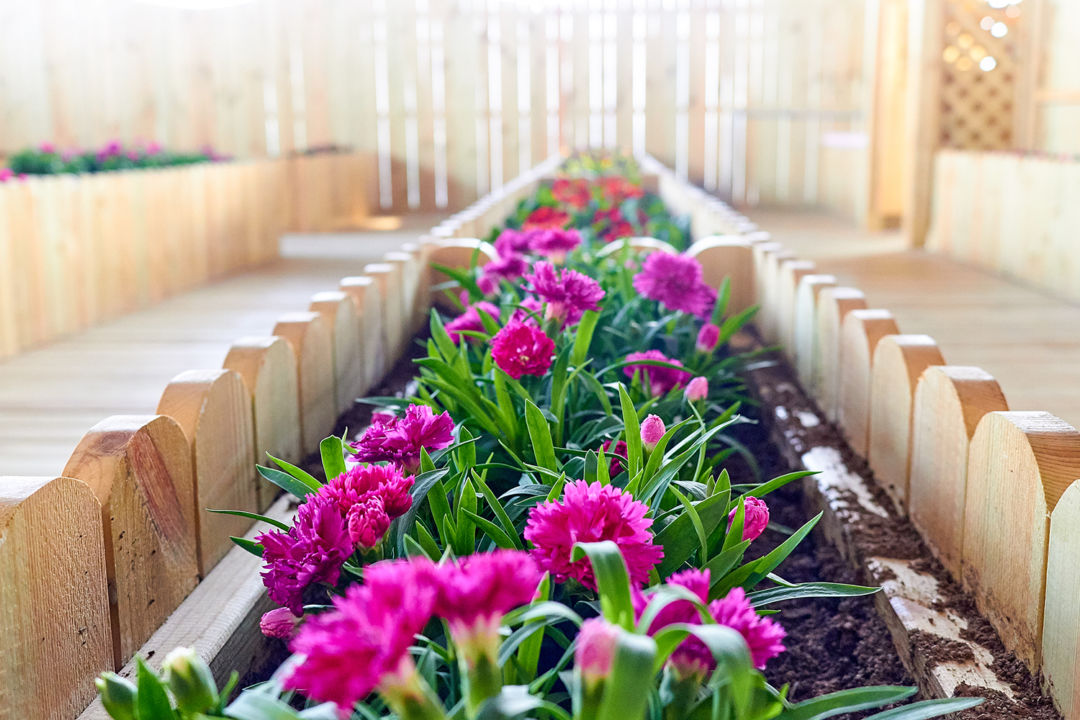 The outdoor space is equipped with a soccer field, green garden, farm, amusement park and so on. What's more, children can also overlook the horizon in the outdoor space. He who stands high can see far. Away from the horizon, the different perspectives will bring children more space to think and feel, as well as more possibilities and a more exciting future ahead.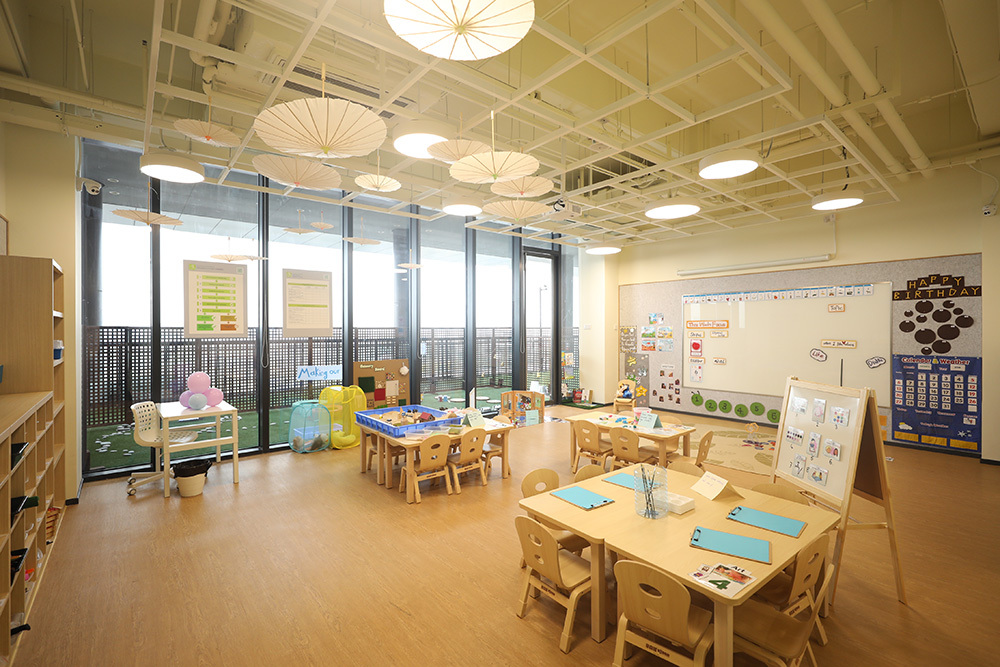 Each classroom is equipped with a large and bright French window, connecting the indoor and outdoor spaces, which let a beautiful sunshine cast into their daily life, making their little world warm and colorful.